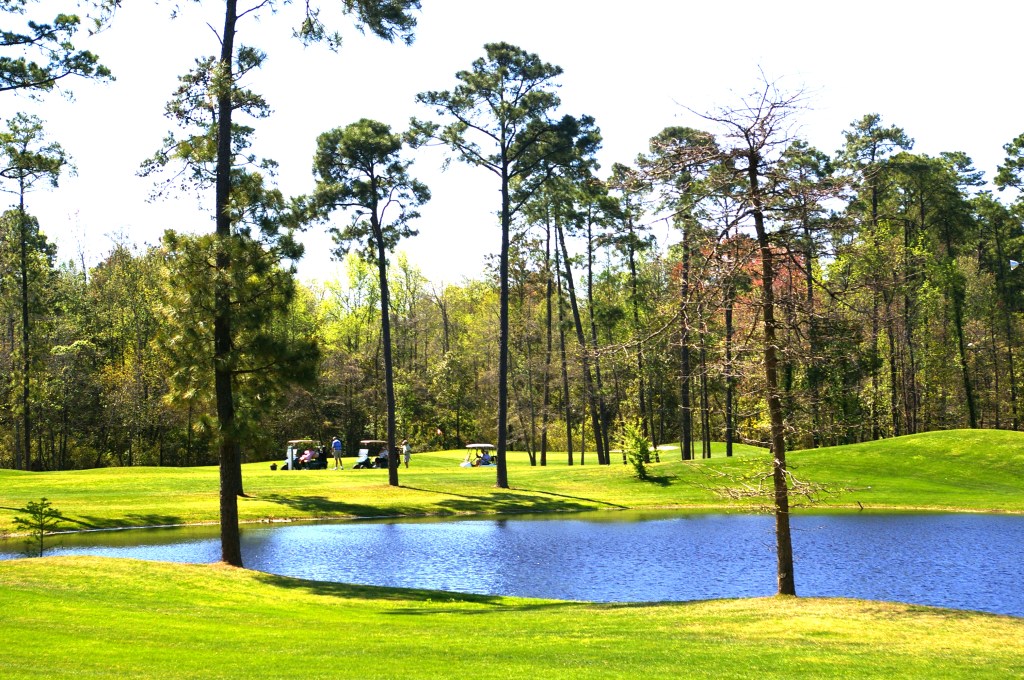 Welcome to Tupelo Bay!
You have found the premier short game Myrtle Beach golf facility. The jewel of our offerings is an18-hole Executive Course with enough distance, sand and water to challenge even the most experienced golfer while not intimidating the beginner. Our motto is: "Use all of your clubs but only 3 hours of your time".
The Award Winning Driving Range features a large grass hitting area plus covered and open mat areas.
Tupelo Bay also offers the areas BEST 9 hole "pitch and putt" Par 3 course.
FOOT GOLF, a game of skill and fun where Golf meets Soccer, was added on the Par 3 layout in 2015. Play 9 or 18 holes of Foot Golf. Our Clubhouse is open from 7 AM to dusk (weather permitting) in response to the Corona virus.
Our Myrtle Beach golf course offers a full service Clubhouse and Snack Bar. Have a drink.
We are also proud to host the Quick Fix Golf Academy, Darren DeMaille and his team of PGA professionals offer instruction for any skill level or budget.
Myrtle Beach Golf Facilities
Here you will find a fully equipped Clubhouse where you check in for the range or any of the golf products. The onsite Pro Shop is staffed by PGA teaching professionals and they also offer club regripping while you wait and club repairs. Stop in and talk to the team.
Tupelo Bay: a complete Myrtle Beach golfing facility. Total customer satisfaction is our goal. Great course conditions, a friendly Clubhouse staff and a great golf instruction make us a year round place to enjoy and improve your golf game.
The Premier Short Game Facility on The Grand Strand…
18 Hole Executive Course (Par 4's and Par 3's)
9 Hole Par 3 Course
Driving Range (turf and mats)
Disc Golf
Foot Golf (AKA soccer golf)
Snack Bar
SANDTRAP Meeting Room
Putting Green
Practice Sandtrap
PGA Instruction
Traditional Golf
Tupelo Bay: the perfect location for a wide range of golfer skills. We are the perfect practice facility where you will use every club in the bag but only 3 hours of time. For those looking to get serious, our Executive Course is a challenging par 58 (4 par 4s and 14 par 3s). It is challenging but not intimidating. The Award Winning Driving Range has a covered area and a large grass hitting space. The range also offers a large practice putting green and sandtrap. To complete the picture we offer on-site world class instruction by the QuickFix Academy PGA instructors.
Fun Golf
Tupelo Bay offers 3 products that will bring a smile to the face of all who play them. The areas BEST 9 hole par 3 offers fun for all. Disc golf offers a unique type of golf played with discs/Frisbees. It's a light hearted sport built on a regular golf course. Then there is Foot Golf / Soccer Golf. The rules and format are the same as regular golf but the sport is played with standard #5 soccer balls and 21" cups to putt into. All are available every day.
Clubhouse Operations
7AM – Dusk
(Weather Permitting)