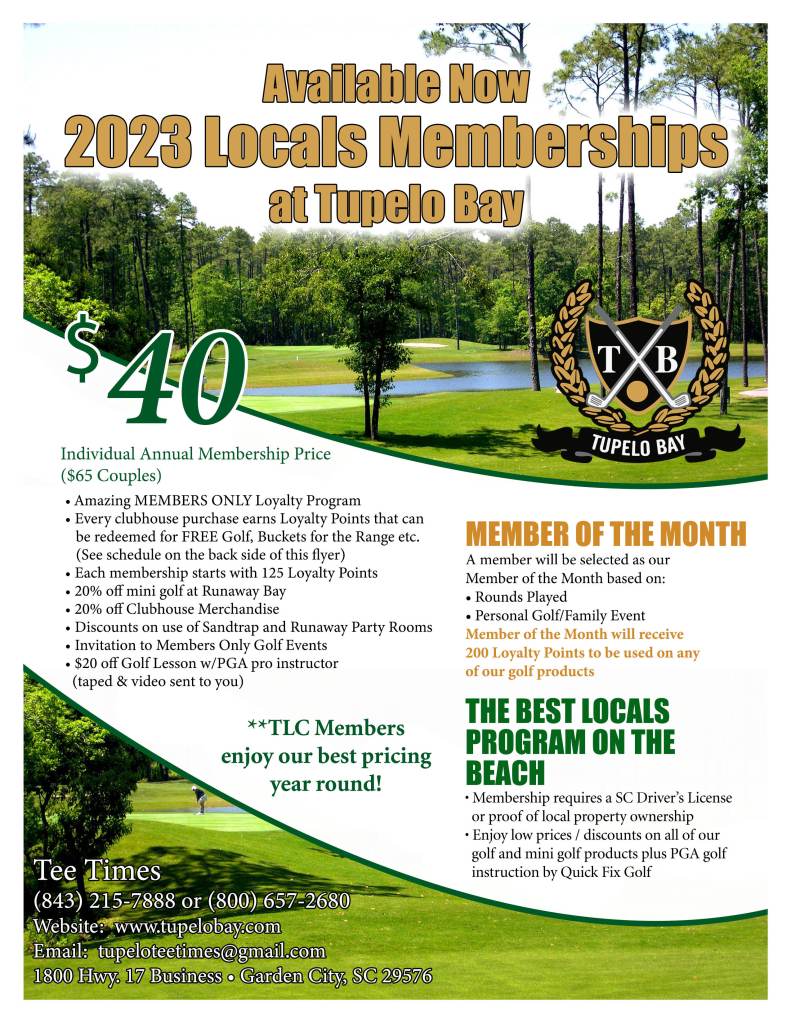 2023 LOCALS MEMBERSHIP (TLC)
2023 brings exciting enhancements to our TLC membership program. Memberships include all previous TLC benefits PLUS there are several new additions that make TLC membership the best local's program on the beach. Just a hint; for 2023 we support our Par 3 Golf, Disc Golf and Foot Golf products.
We have a Loyalty Point Program where members earn Loyalty Points with each transaction. The Points will be stored electronically in our system. Member's individual Point totals will be printed on each transaction receipt. NEW or RENEWAL memberships will be given 125 Loyalty Points to start.
Members earn Points for any purchase including food and beverage, apparel, and golf equipment purchases.
One (1) Loyalty Point will be added to your account for every $1 that you spend in the Clubhouse. If you have any questions, please feel free to visit our website (tupelobay.com) or call the clubhouse (843-215-7888). We look forward to seeing you soon at Tupelo Bay.
Staff and Management
Tupelo Bay Golf Center